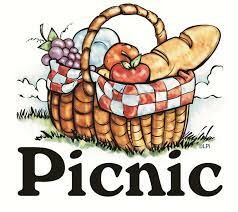 We are pleased to say that our annual picnic will be held in person at the park again this year!   
Date: Saturday, July 16.  The AIM will be at 2pm, with the picnic to start ~ 4pm.
To make this happen, we need volunteers to help organize the day. 
- to select and pick-up food and supplies
- to setup on the day, including the tent and picnic tables
- to clean-up at the end of the picnic and put everything away
If you would be willing to put your name forward, please give us your name and email address.  We will hold a zoom meeting with all of the volunteers to make plans for the day.