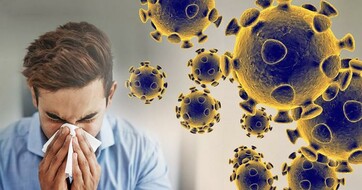 We know residents are concerned about this new virus.
As this is an evolving situation, further updates can be found at Alberta Health and Alberta Health Services websites:
http://www.alberta.ca/covid19
www.ahs.ca/covid


March 9, 2020
Alberta has now announced four cases of COVID-19 in four days. For some, this news may be alarming. I want to underline that three of these four cases are linked to a single cruise ship.
At this time there have been 4 presumptive cases in Alberta and none in Pigeon Lake that we are aware of.
Our local MLA Rick Wilson has been appointed to the Emergency Management Cabinet Committee and our Director of Emergency Management is monitoring the situation.
"Given global spread, it is likely that new cases will continue to be detected in our province. While the current risk of Albertans catching the virus remains low, this may change in the coming weeks. While most people who catch this virus have a mild illness, it can be severe or even deadly for our elderly, and those with other medical conditions."
- Dr. Deena Hinshaw, Chief Medical Officer of Health
What can the public do to protect themselves?
• Wash your hands often and well
• Cover your cough
• Avoid touching eyes, nose and mouth with unwashed hands
• Avoid close contact with people who are sick
• Clean and disinfect surfaces that are frequently touched
• Stay at home and away from others if you are feeling ill
• Individuals with concerns about symptoms should call Health Link (811) unless severely ill in which case they should call 911 and inform the operator that you suspect COVID-19
For local emergency information, please go to:
www.pigeonlakeemergencyagency.ca
and SUBSCRIBE to that website to receive all new updates.